Ervia have recently developed an overall Safety, Health and Wellbeing strategy under the brand 'Work Safe Home Safe'. We recently ran launch sessions for all staff which incorporated an interactive workshop ('the Mousehole') run by Annette and her team. We wanted to focus on the themes of leadership, personal responsibility, culture, risk taking and intervention and the workshops were a great success with unprecedented levels of staff participation and engagement. Feedback from participants after the event was overwhelmingly positive. The approach taken by Annette and the team was professional, engaging and refreshing.
Paul Lennon
Head of HSQE, Gas Networks Ireland, Ervia
I have worked with Annette on delivering theatre-based training for our CIF members. It was very well received and the feedback on the learning outcomes was fantastic. Annette provides a very professional service and her team really make the audience feel they are on the scene, making the whole learning that more real. I would have no difficulty in recommending Annette and her team in delivering her professional services to the safety community.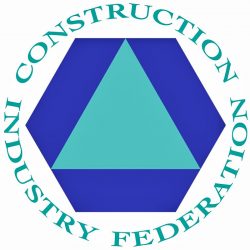 Robert Butler
Head of Training and Development, Construction Industry Federation
Annette has partnered on several occasions with GSK to provide innovative communication skills training to our customer facing employees. Her creative and unique approach ensures full engagement from all participants and the training interventions were very successful and memorable.
Brian O'Driscoll
Talent, Leadership and Organisational Development, GlaxoSmithKline Ireland
The impact on some of the seasoned, sceptical supervisors who attended our behavioural safety events had to be seen to be believed. Several hardened foremen approached me to say it was the most powerful training event they had ever attended, and that they had changed aspects of their approach as a result. The wider feedback reflected such comments. Annette is a skilled facilitator who gets great interaction going on the day, but, importantly, she also puts the real effort in beforehand by getting the script details and acting just right, so that it is believable to the audience. This, in my view is fundamental to the success of this technique.
Alan Taylor
Executive Director, Civil Engineering Contractors Association (CECA) Southern Ltd
Annette is a superb facilitator, workshop leader and designer of programmes. She has a profound knowledge of how to make forum theatre events truly insightful for attendees. Annette is a delight to work with and a true professional, having worked with clients in a huge range of organisations from pharmaceuticals to energy, finance to manufacturing.
Andy Powrie
Founding Director, AKT Productions Ltd