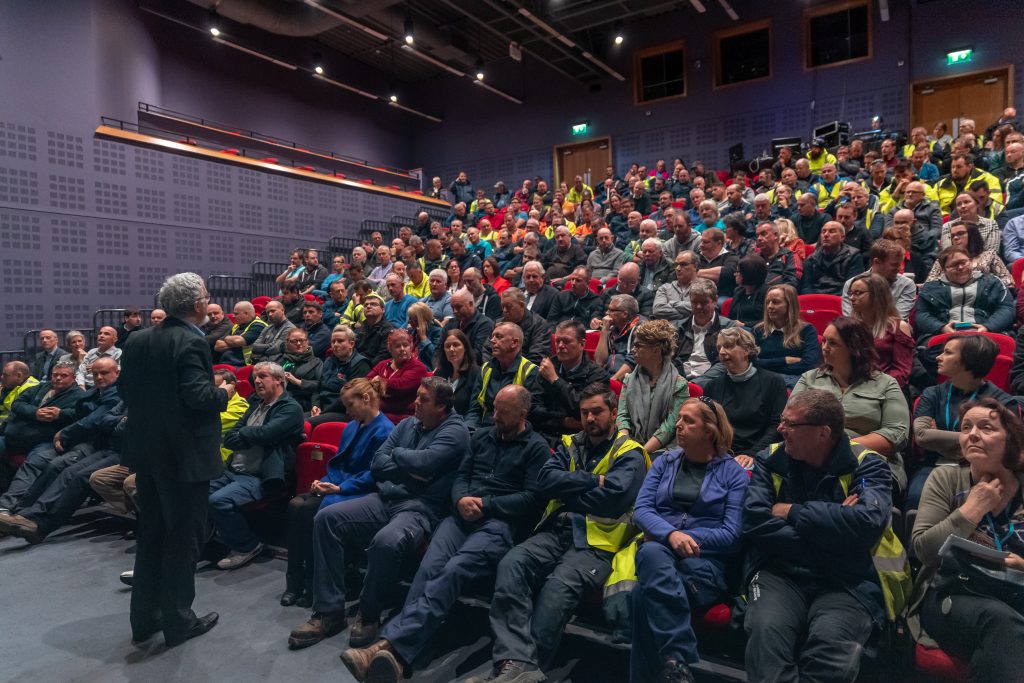 We produce and perform dramatisations which are used as a core element in training programmes or events. Live theatre is high on impact, appealing to all learning styles for maximum engagement. Each play is fully facilitated so participants can engage with the material; exploring resonant lessons through facilitated group discussion and interacting directly with the characters. You can choose from our range of existing plays or we can develop a new bespoke piece for you. Through this medium we challenge thinking, shift mindsets and empower people with the skills they need to put learning into practice.
We script and produce bespoke films or video inserts for training programmes or communication platforms. Our skills and experience means we create films which are fresh and memorable tools for sharing key messages or implementing cultural change. Our dramatisations are filmed in studio or on location using broadcast standard equipment. We work with you to create unique, bespoke segments which reflect the culture of your organisation or industry. Our films have been used in sectors including construction, energy, rail and finance.
Film clips and streamed performances are used as the basis of interactive online training which we facilitate. The live nature of our theatre techniques is replicated online so these programmes can offer an engaging and cost-effective alternative for remote workers. Styled in a similar way to our theatre-based plays, our online training presents scenarios and viewpoints in order to explore key attitudes, approaches or skills. Input and discussion from participants are encouraged along with application of learning to roles.